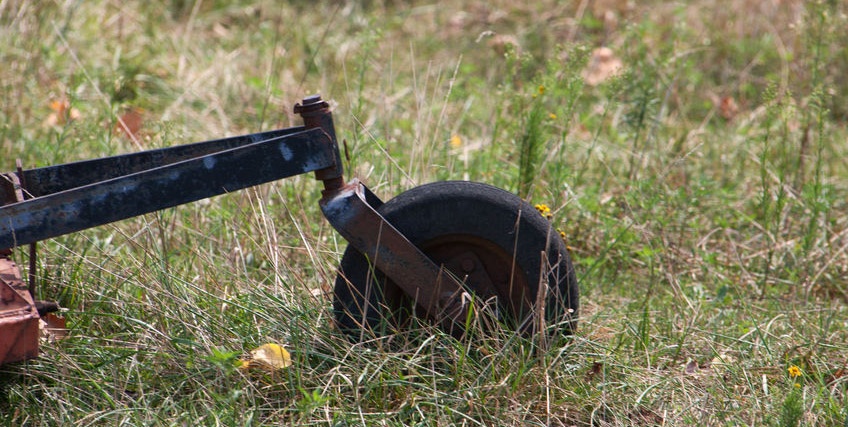 Brush Hogging in Columbia, MO & the Surrounding Area
Are you looking for the best brush hogging in Columbia, MO? If so, the team at Columbia Tree Work is ready to help you and clear your land for you.
Whether you want to have the brush cut in a large field or you are simply tired of the overgrowth behind your home, our team is equipped and ready to handle the task at hand.
Our brush hogging services are designed for all types of terrain and we can quickly remove any and all grass and overgrowth you may have. Don't hesitate any longer and let us clear your property for you.
If you would like to receive a free quote for brush hogging in Columbia, MO, call our office today to schedule an estimate.
Reasons for Brush Hogging
There are a number of reasons why you may need to have brush hogging performed on your property. The first main reason is because you will be able to better manage your property. Imagine trying to walk through all of the tall, long grass that has grown over the seasons.
In addition, brush hogging will allow you to identify any areas of your land that have been damaged over the off-season. You will be able to see the ground and pasture underneath where the weeds were growing tall and wild.
Lastly, brush hogging is beneficial for those farmers and land owners who want to use their land to grow crops. When weeds and grass compete and start to grow uncontrollably, they must be tamed. If you do not perform any brush hogging services, you will quickly realize that the weeds can choke the grass and leave you without a good place to plant your crops.
Brush Hogging Pricing
The cost of brush hogging in Columbia, MO will depend on several factors. These factors can influence how much you pay for the service at hand.
First, it is likely that you will pay per hour for a brush hogging job. This is because the job is intensive and does require a lot of time to complete. The cost per hour will depend on the company you choose to work with and is set based on the complexity of the job.
The next cost factor is whether or not there are any hazards on the land. For example, if there is a lot of debris on the land, this can damage the brush hogging equipment, so the job is priced accordingly to factor in potential hazards and damage.
Lastly, the price of the job will depend on the size of the area to be completed. A property that is small will not cost as much as a larger property that has more acreage to be trimmed and brush hogged.
If you are in need of brush hogging services, contact Columbia Tree Work today to schedule an appointment for a free estimate.
Get Your Property Brush Hogged Today
At Columbia Tree Work, we specialize in brush hogging in Columbia, MO. We have over 30 years of experience in the tree industry and our team is equipped with the latest and best tools to get the job done.
Our commitment to quality service and professional tree service shine through our work. We look forward to being able to provide you with the services you need. From brush hogging to firewood for sale to tree trimming and more, our team is always ready to help.
If you are interested in receiving a price quote for brush hogging in Columbia, MO, contact our office now at (573) 881-2144.