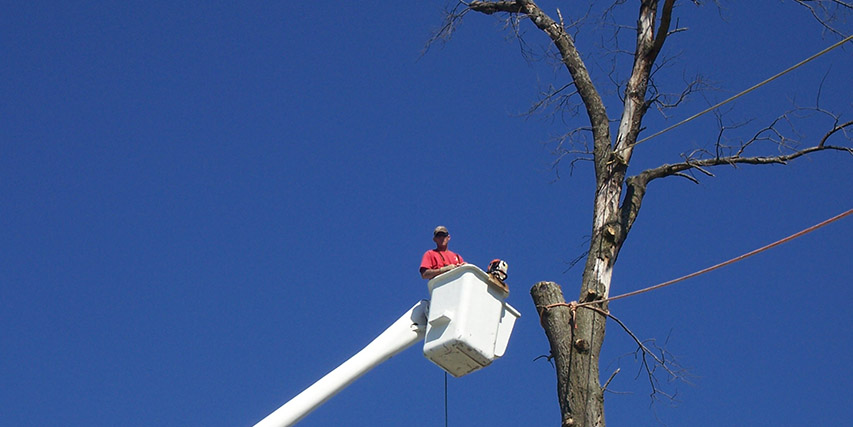 Offering: Tree Service in Moberly, MO
Columbia Tree Work is committed and dedicated to providing you with the best tree service in Moberly, MO. Our team prides itself on 100 percent customer satisfaction and a job well done. We truly care about the health of your trees and provide quality tree trimming, brush hogging services, and firewood for sale.
Moberly is located within Randolph County and as of the 2010 census, had a population of about 13,900 residents. The city was named after Colonel William E. Moberly, who was the first president of the Randolph and Chariton county railroads.
Moberly is best known for the many parks and recreation centers that are located throughout the city. There is approximately 500 acres of land dedicated to the parks and recreation. Residents and visitors will find eight baseball/softball fields, a campground, aquatic center, football fields, and much more.
If you are looking for quality tree service in Moberly, MO, contact the team at Columbia Tree Work today to schedule a free consultation for service.
Tree Removal
If you have a tree or two on your property that you need to have removed, the professionals at Columbia Tree Work are ready to help you. We have a team of highly trained and experienced tree removal experts who will safely remove any tree from your property.
Whether you have an invasive species of tree in your yard or you need to make room on your land to build, we will work alongside of you to determine which trees need to be removed.
Tree Trimming
Do you have overgrown trees in your yard? If so, it is important that you have them professionally trimmed to prevent any future structural damage or problems with the branches becoming entangled in your power lines. Tree trimming services are not only beneficial, but they are very affordable and will help to protect your home and property.
Columbia Tree Work has a trained team of professional who will come out to your location and trim all of the leaves and branches of your trees. Our team members have been trained to climb trees and have the proper equipment to do so.
If you are interested in having your trees trimmed, contact our office now at (573) 881-2144 to schedule an appointment for a free estimate.
Stump Grinding
If you have had a tree or two removed from your yard, you may notice that the tree stump and roots did not get removed along with it. This is common and unless you ask to have the stump removed, it will likely remain.
Since stumps can pose a risk to you and anyone who walks on your property, it is a good idea to have them removed. Our team is able to safely and efficiently grind your tree stumps and leave you a flat surface. If you are in need of a free estimate for service, contact us now.
Tree Transplanting
Tree transplanting services are perfect for those times when you have a tree that you want to keep, but it is simply too big for the area it is in. Instead of cutting down the tree, you can move the tree to a new location, which will allow it to continue to grow, mature, and thrive.
At Columbia Tree Work, we offer quality tree transplanting and tree service in Moberly, MO. Our transplanting services are focused on moving your tree safely and keeping it healthy while integrating it into a new area on your lot. Our team of certified professionals can discuss the process with you and evaluate which trees should be transplanted.
Brush Hogging
If you have a large field or lot that you want cut down, our team is ready to help you. We have all of the tools and equipment available to mow down that thick brush and weeds that have grown over the year.
Our equipment is designed to be able to handle any terrain and any length grass or weeds. We want you to be able to enjoy your property once again, so call us now to receive a free estimate for service.
Call Us Now to Receive Your FREE Tree Service Quote
Columbia Tree Work is owned and operated by Mike Weil who has a forestry degree and has been working in the tree industry for over 30 years now. He wants you to know that he will always perform a job well done and will not leave your property until you are happy with the work.
Mike truly cares about his customers and also the health of the trees on your lot. He will guide you and provide you with as much education and knowledge about your trees, so that you can care for them too.
Whether you are in need of tree trimming, firewood to heat your home, or stump grinding services, our team is here for you and ready to get the job done.
If you would like to receive a free estimate for tree service in Moberly, MO, contact Columbia Tree Work today at (573) 881-2144.