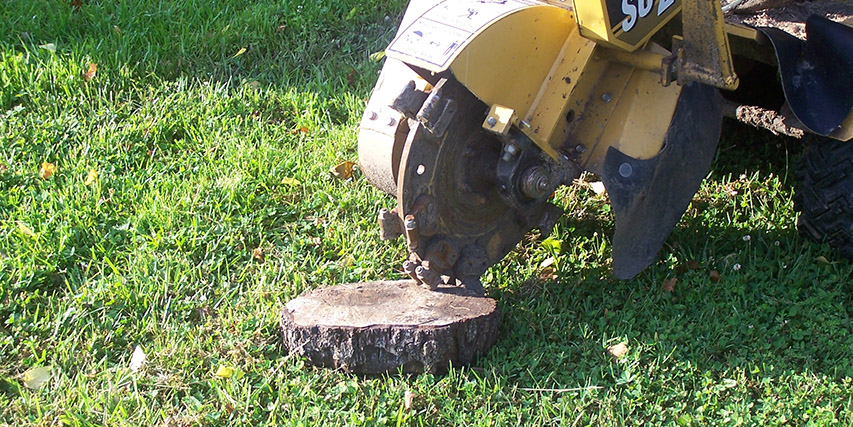 Stump Grinding & Removal in Columbia, MO & the Surrounding Area
If you are looking for quality stump grinding in Columbia, MO, Columbia Tree Work is ready to help you. Whether you want to have an old tree stump removed from your yard to prevent accidents or you want to free up space to build that addition you have always wanted, we are here to help you.
Tree stumps can become a problem, especially when you do want to build out onto your property. Not only do they get in the way, they are a hazard too. You never know when you may trip over one.
When a tree is removed from your property, the stump remains and is not removed unless you specifically ask for it to be. It does take a team with knowledge and experience to remove the stump for you and our team is up to the task.
The team at Columbia Tree Work is ready to provide you with quality stump grinding services when you need them. Give us a call today to schedule your free estimate.
Reasons for Stump Grinding
Did you know that a stump can cause problems for you later on down the road, even though the tree is gone? It is true and many people do not know this.
There are several reasons why you do need to have stump grinding in Columbia, MO performed. The first reason is because you will quickly find that your stumps become a problem when you want to expand your outdoor space or even add on to your home.
For instance, if you want to place a pool in your yard, you will not be able to if there is a tree stump and roots still buried in the ground. Removal of these stumps will allow you to build as you please.
Another reason for the stump grinding is to ensure that you do not trip and injure yourself over one of the stumps. The area around the stump can become soft too and you may stub your foot or even fall into a hole.
Don't wait any longer to have stump grinding in Columbia, MO performed and contact Columbia Tree Work today.
Stump Grinding Pricing
Pricing for stump grinding services will vary and a couple of factors need to be considered for an accurate price for the job. First, the cost will depend on the size of the stump you need to be ground. The more stumps you have, the more it will cost.
Another factor is the size of the stump. A smaller stump will naturally be easy to remove and will not be as complex as a larger stump, which will cost you more.
If you are interested in receiving a quote for stump grinding services, contact Columbia Tree Work now.
Let Us Come Grind Your Unwanted Stumps
Columbia Tree Work is committed to quality service and the best customer service throughout all of Columbia, MO.
In addition to our stump grinding services, we also offer firewood for sale, tree trimming services, and brush hogging. Our team is equipped with all of the best equipment and tools to get the job done right the first time.
With over 30 years of experience in the tree industry, Columbia Tree Work is ready to provide you with the best stump grinding in Columbia, MO. If you are interested in our services, call us now at (573) 881-2144 to receive a free estimate.