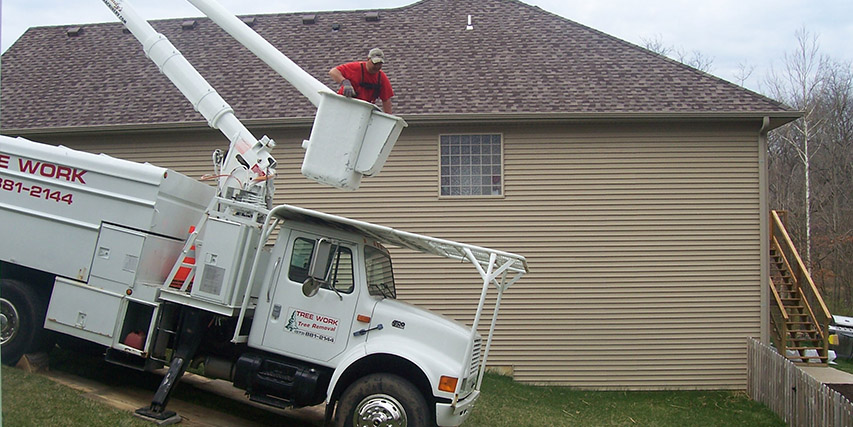 Tree Pruning in Columbia, MO & the Surrounding Area
Your tree needs to receive the proper tree trimming & pruning in Columbia, MO to stay healthy and continue to flourish on your property. Improper care of a tree can lead to overgrowth and sometimes disease or death.
At Columbia Tree Work, we are committed to providing you with the best tree trimming and pruning services for all of your trees. We want you to be certain that each tree on your property is healthy and able to thrive.
From knowing how to care for your tree to being able to determine if any pests or disease are present, all of our tree experts have been properly trained to get the job done right the first time. Each one of our staff members has been equipped with the best tools and equipment to ensure the safety of your property at all times.
If you want to have beautiful, trimmed trees lining your property, contact Columbia Tree Work today to receive a free quote for service.
Reasons for Tree Trimming & Pruning
There are a number of different reasons why you should have regular tree trimming & pruning in Columbia, MO performed. The first reason is because you want to be able to control how your trees grow. If you do not have them trimmed and pruned, they can grow wild and the branches can become entangles in cable and electrical wires.
The next reason to have this service performed is because you do not want your property value to decrease. Caring for the beauty of your trees increase the value of your home, but if you do not maintain the trees on your land, your home's value will decrease because no one wants to have a tree that is too large and out of control.
Lastly, tree trimming & pruning in Columbia, MO can help to protect your home and property. A tree that is not trimmed will drop branches, especially during a storm and these branches can damage your home's roof, windows, or even your vehicle.
If you are interested in having any of the trees on your property trimmed or pruned, contact Columbia Tree Work today to receive a free quote for service.
Tree Trimming & Pruning Pricing
When it comes to the price of tree trimming & pruning in Columbia, MO, there are several different factors that you need to consider first.
The first price factor is the size of the tree that you need to have pruned or trimmed. The larger the tree is, the more it will cost. Typically, the pruning cost is determined by how much time it will take to complete and the risk associated with trimming the tree itself.
The next price factor is how many trees you need to have trimmed on the property. It will cost you more to have a lot full of trees trimmed, but you may be able to receive a discount for having several of them done at once.
Lastly, the cost of this service is determined by how much trimming is needed. For instance, is the tree currently growing out of control or has it been managed? Are the branches wrapped in electrical wires or are they free and easily reached?
If you would like to receive a quote for tree trimming services, contact Columbia Tree Work today.
Let Us Come Trim and Prune Your Trees Today
Columbia Tree Work is ready to properly trim and prune all of your trees on your property. We have over 30 years of experience in the field and our technicians know how to care for your trees without damaging them.
Whether you need to have tree trimming & pruning in Columbia, MO or you would like to have stump grinding services performed, our team is ready to work with you. We also offer firewood for sale and can brush hog your entire lot.
Don't wait any longer to provide your trees with the care they need and contact Columbia Tree Work now at (573) 881-2144 to schedule an appointment with us.