When you need professional tree removal in Columbia, MO, you can count on Columbia Tree Work to provide you with the quality service you need. Sometimes we can nurse damaged trees back to health but, occasionally trees need removed.
Tree removal is much less costly than repairing damage from a tree that's fallen into your home or car. Whether your tree removal needs are due to natural causes or personal preference, our experts are here to help.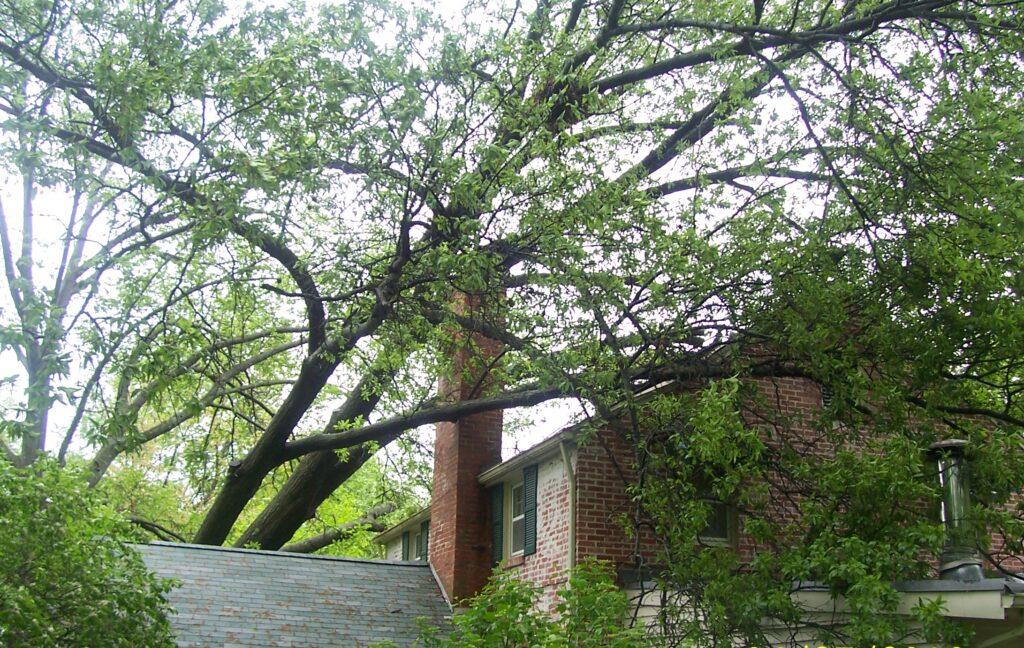 At Columbia Tree Work, we are committed to providing you with the best tree removal services throughout the local area. Personal safety, property protection, and customer satisfaction are our objective. If you would like to receive a free quote for services, call or text us at (573) 881-2144.
Weather damage

Tornados, hurricanes, wind, ice, snow, lightening, and even temperature change can damage trees. Storms increase risk from trees by breaking limbs and uprooting trees. Approximately 30% of storm debris is from trees and plants. Tree debris hinders lifesaving efforts by blocking streets and driveways, obstructing power restoration efforts, and causes personal and public property damage. A lightning strike can damage a tree internally even if the strike doesn't kill the tree. Fluctuations in temperature can also cause a tree to crack, and some trees are strong enough to handle low temperatures without damage.

Expansion

If you want to add an addition to your home, build a pool in your backyard or build an addition to your house, trees can be an obstacle. Trees and stumps located in the construction area need removed to give available space for expansion.

Clearing land to make usable space

Tree is diseased or has pest

You may need to remove a tree if it has a disease or pest. In this case, the tree may spread the disease and pests to other trees on your property. Removing infected and invasive trees correctly prevents further damage to the landscape.

Liabilities

Dead trees are not only unattractive, but they are also a major liability. Dead trees and branches are more prone to falling and breaking. If your dead tree/branches are neglected, and there is damage or harm done, your

homeowners' insurance

may not cover it. Dead trees also attract bugs and other animals, who live in and/or feed off dead trees.

Both Boone County and Columbia, MO have ordinances (see

chapter 11/ article VII

) for owners to keep property free of nuisances. It is unlawful for you to not properly care for your trees. Columbia, Mo code of ordinances

Sec. 11-230

, declares the following to be a nuisance; any tree or limb that is a hazard, interferes with the passage, and trees that are a threat to other trees due to pest or disease. Violations can result in daily fines for property owners.
If you are in need of professional tree removal in Columbia, MO, contact the team at Columbia Tree Work to schedule a free estimate.