Tree trimming & pruning helps trees flourish on your property. At Columbia Tree Work, we are committed to providing you with the quality tree trimming and pruning services for all all types trees. We want you to be certain that each tree on your property is healthy and able to thrive.
Our fully trained experts know how to care for your trees correctly. We have equipped our crew with the best tools & equipment service trees of any size safely. In addition, our team has the knowledge to determine if there are any pests or diseases present, and treat them as needed. Our goal is to promote the growth and beauty of your trees, while keeping them healthy.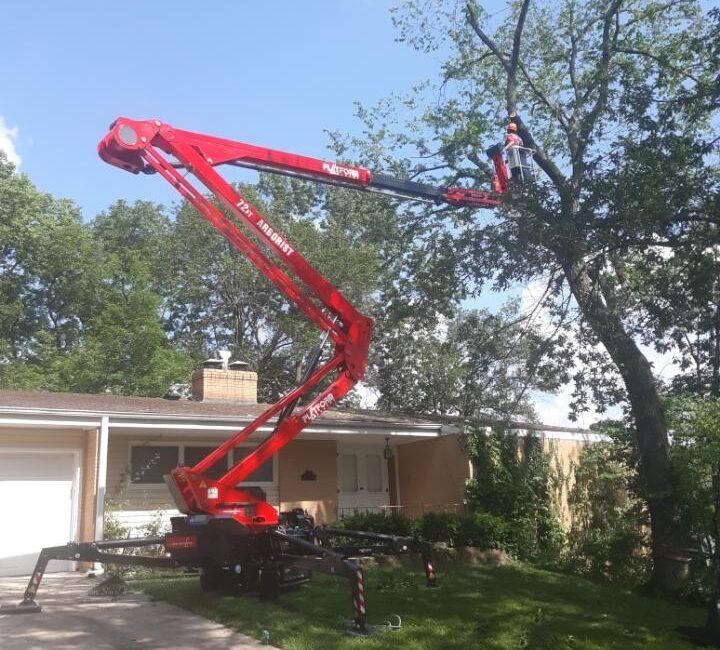 If you would like to have beautifully trimmed trees as part of your landscape, call Columbia Tree Work
Why Should You Trim Your Trees
Control how your trees grow

If you do not have them trimmed and pruned, they can grow wild. Trimming your trees  controls how the tree grows by removing unwanted branches, and shaping the tree.  Uncontrolled branches can become entangled in nearby cable and electrical wires.

Property value

Proper trimming of your trees increases the value of your home, as it improves curb appeal. Trees not maintained cause concern and be an eye sore for neighbors and potential buyers.
Why do you need to have your trees pruned?
Protect your home and property

Tree branches may become weak or damaged, especially during a storm. These branches can break or fall damaging your home's roof, windows, vehicle, or cause injury. Having your trees correctly pruned promotes growth and keeps trees healthy. Tree limbs that are weak, damaged, dead, diseased or infested may also need cut to avoid the risk of damage or harm. It's important to make the right type of cut. Appropriate cutting techniques protect your tree, prevent new damage, and uninvited pest. Cutting to much off can even kill your tree. For these reasons, do-it-yourselfers should leave pruning to the professionals.
Pruning can also be a defense against some pest and disease, and we may be able to prevent removal. Experienced professionals like Columbia Tree Work, have the skills and equipment to do the job right.

Liabilities

If you neglect to properly trim your trees, and there is damage or harm done, your homeowners' insurance may not cover it. In addition, both Boone County and Columbia, MO have ordinances (see chapter 11/ article VII) for owners to keep property free of nuisances. It is unlawful for you to not properly care for your trees. Columbia, Mo code of ordinances Sec. 11-230, declares the following to be a nuisance; any tree or limb that is a hazard, interferes with the passage, and trees that are a threat to other trees due to pest or disease. Violations can result in daily fines for property owners.